Product Description
Color Stain Primer Cleaner for color stain application to concrete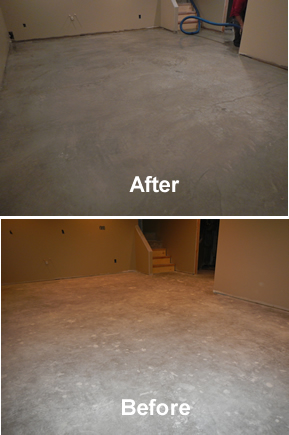 Fast - Effective Cleaner

Strengthens surface

Biodegradable

Non-corrosive

Low Odor
Color Stain Primer Cleaner is a dual purpose product designed to clean the concrete surface and prepare the concrete for color stain application Initially, acts as a detergent to clean the concrete surface removes mold and other organic stains. Secondly, Color Stain Primer toughens the surface of the concrete by interacting with weak spots created by un-reacted calcium hydroxide.
Available in:
1 Pint Container covers 500 Square feet,

1 Quart Container will cover 1,000 Square Feet,

Case with (3) 1-Quart Containers covers 3,000 Square Feet

50 Lbs. will cover 25,000 Square Feet.

Application: Mix the entire contents of the container with clean water and stir gently for 5 minutes. Product may foam. Apply the mixed product with a garden pump sprayer equipped with a fan tip. Soak stain areas. Allow the product to penetrate for at least 5-10 minutes. Difficult cleaning tasks may require several applications. Agitation and contact time improve performance. Rinse with pressure washer outside or garden hose inside and a wet/dry shop vac.
DOCUMENTS

(PDF format):
Custom Field
Product Reviews
The product did NOT perform the way it is advertised. Even after multiple treatments, it did absolutely nothing. do not waste your money on this product.
SealGreen:
SealGreen Color Stain Primer / Cleaner is sold as a "cleaner" . No where does it say or give any indication that this product will remove paint from concrete. . It was never advertised to do what you are attempting to use it for. It says very specifically in the description that this is a detergent and a conditioner. Not a paint remover. http://sealgreen.com/color-stain-primer-cleaner-for-water-based-color-stains/

Your product is great and my porch floors look wonderful. Sincerely, Anna
You May Also Like...